SPC flooring, or stone plastic composite flooring, is a new type of luxury vinyl flooring that combines the strength and durability of stone with the flexibility and easy installation of vinyl. SPC flooring is 100% waterproof, making it ideal for any room in your home, including kitchens and bathrooms.
What is SPC flooring made of?
SPC flooring stands for Stone Plastic Composite. SPC flooring is made of a combination of natural stone powder and PVC resin. This combination makes SPC flooring more durable and waterproof than traditional vinyl flooring. SPC flooring is also more environmentally friendly than other types of flooring because it contains no harmful chemicals or VOCs.
View the SPC flooring structure
1. UV Coating
The UV coating is on the wear layer of the SPC flooring. It helps protect the floors from fading and discoloration, keeping them looking new for longer. It also provides an extra layer of protection against scratches and scuffs, ensuring that your floors retain their pristine condition for years to come. So if you're looking for a flooring option that will stand the test of time, SPC flooring with a UV coating is worth considering.
2. Wear Layer
The wear layer is the top layer of the SPC flooring responsible for protecting the floor from scratches, dents, and other damage. The thickness of the wear layer is important to consider when choosing SPC flooring because it will determine how long the floor will last. The thicker the wear layer, the more durable the SPC flooring. However, the thicker the wear layer, the more expensive the floor. When choosing SPC flooring, it is important to balance durability and cost.
3. Decorative Film
One of the unique features of SPC flooring is the decorative film that can be applied to the surface. This film comes in various colors and patterns and can be used to create a custom look for any space.
4. Rigid Core
SPC flooring is known for its rigidity and durability. The rigid core of the SPC flooring helps to resist impact and wear, making it an ideal choice for high-traffic areas. In addition, the rigid body also helps stabilize the flooring, preventing it from warping or unevenness.
5. Underlayer
The underlayer provides stability and support for the planks above. It also helps to insulate against sound. The underlayer is made up of either IXPE or EVA foam. IXPE is the soundproofing material of choice for professionals. With an overlapping film that offers extra moisture protection, it's perfect whether you need to deaden your noise or sound absorption! EVA foam is a synthetic material that is light and spongy. It provides good insulation and cushioning.
Why choose SPC flooring?
When choosing flooring for your home, there are many factors to consider. But if you're looking for a durable, 100% waterproof option that is easy to install and looks great, SPC flooring may be the perfect choice. SPC vinyl flooring is made from a stone plastic composite, which is strong and resistant to wear and tear. It is also easy to install, making it an excellent option for do-it-yourselfers. And because SPC flooring is 100% waterproof, it's ideal for rooms like kitchens and bathrooms where moisture can be an issue. So if you're looking for a tough, stylish, and easy-to-install option, SPC flooring may be a perfect choice.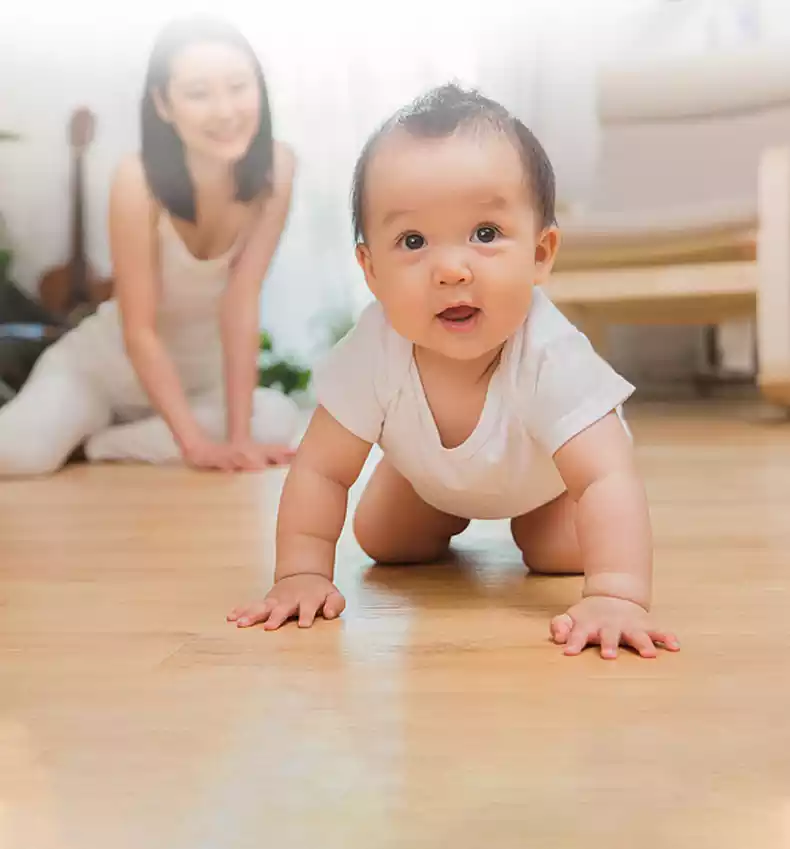 SPC flooring advantages
1. SPC flooring is 100% waterproof and anti-slip, making it ideal for any room in your home, including kitchens and bathrooms.
2. SPC flooring is eco-friendly and contains no toxic chemicals or VOCs. Also fire-resistant.
3. SPC flooring is highly durable and scratch-resistant. It can withstand heavy traffic.
4. SPC flooring is easy to install and can be used over existing floors without special tools or adhesives. Stain-resistant, and easy to maintain.
5. SPC flooring is available in various colors and styles to match any decor.
SPC flooring applications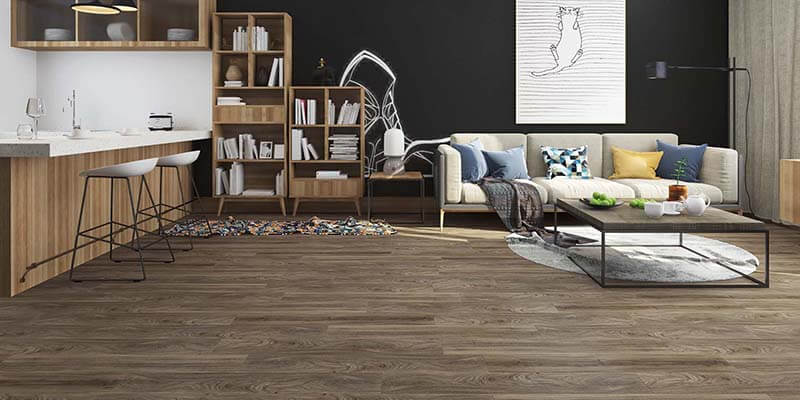 SPC flooring is quickly becoming one of the most popular home and commercial flooring choices. Its durability, water resistance, and low maintenance requirements make it ideal for high-traffic areas.
The SPC flooring is popularly applied in:
Home (living room, bedroom, kitchen, bathroom, etc.)
Education system (schools, training centers, kindergartens, etc.)
Medical system (hospital, laboratory, etc.)
Commercial system (shopping mall, supermarket, hotel, office, etc.)
Industrial system (factory, warehouse, etc.)
Transportation system (airport, railway station, etc.)
Where can I buy the SPC flooring?
If you're looking for SPC flooring, you can find it at many home improvement stores or online retailers. SPC flooring is becoming increasingly popular due to its durability and easy installation, so it's worth checking out if you're in the market for new flooring.
Also, if you want to start the SPC flooring wholesale business, we're glad to help you.
SUNTONE FLOORING is an integrated professional company including SPC vinyl flooring design, manufacture, scientific research, sales, and service.
Our products are made of 100% virgin materials, which are ECO-friendly, 100% waterproof, and fire-resistant.
With our 45,000 m² factory area and 235 skilled staff, we can meet any client's needs, large or small.
We also have 100+ advanced facilities that allow us to produce large quantities of SPC flooring quickly and efficiently.
In addition, our R&D lab enables us to continually develop new and innovative products.
Our strict quality control system ensures that only the best products leave our factory.
So why wait? Contact us today and see why so many clients choose us as their top supplier in SPC flooring!